yes, ben kweller is a'comin' back to austin. well, he's coming home to austin and playing at antone's on november 2. it's been over a year since ben has played in austin (even though he LIVES here now!) so this is certain to be a great show. ben will be playing some new material off his forthcoming album, changing horses. i know i'm super stoked about it and you should be too!
buy your tickets
soon, you don't want to be left out...antone's is a pretty small place so this is bound to sell out.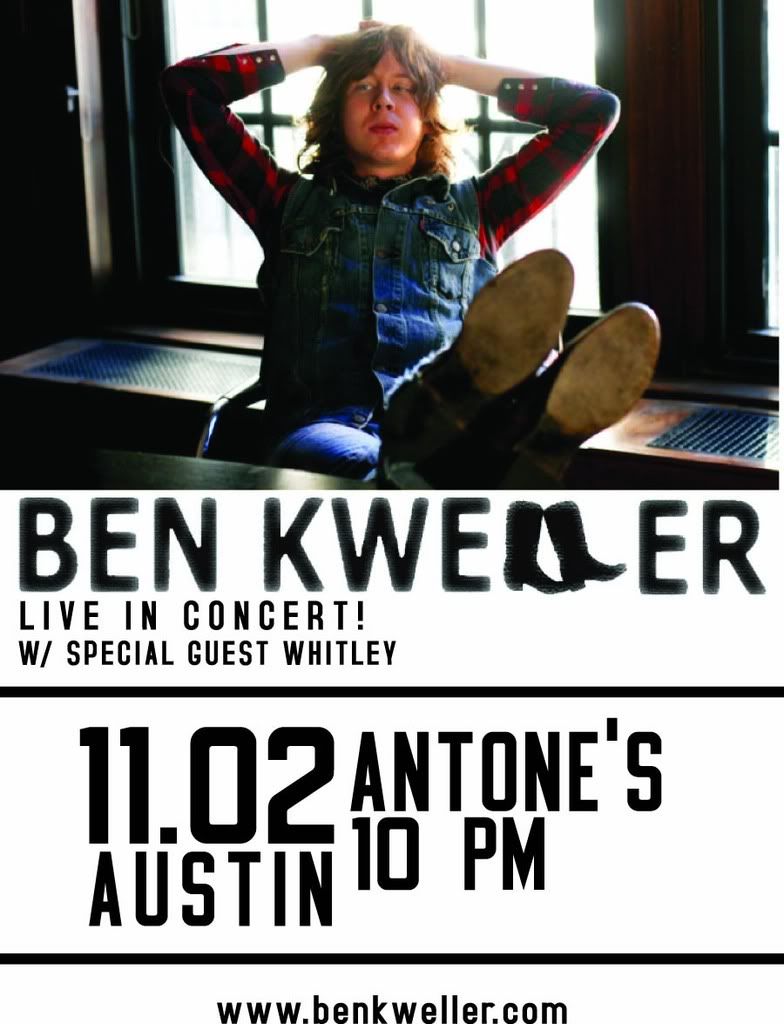 for those of you who aren't in the austin area, make sure to check
ben's website
to see if he's coming to a town near you.